Jerusalem artichoke is rich in dietary fibers known as inulins. Inulin is rarely absorbed into the body, but it feeds enterobacteria, which can solve fundamental issues, such as providing relief from constipation, boosting immunity and vitalizing people.

Furthermore, Jerusalem artichoke contains minerals, such as zinc, polyphenols, and vitamins of the B family for which it has been attracting attention as a healthy vegetable.
The inulin contained in Jerusalem artichokes allows the reaping of benefits of enterobacteria (microorganisms). Enterobacteria prop up our health, just like microorganisms in the soil. We must eat healthy food in order to improve our own health. This all begins with the nurturing of soil.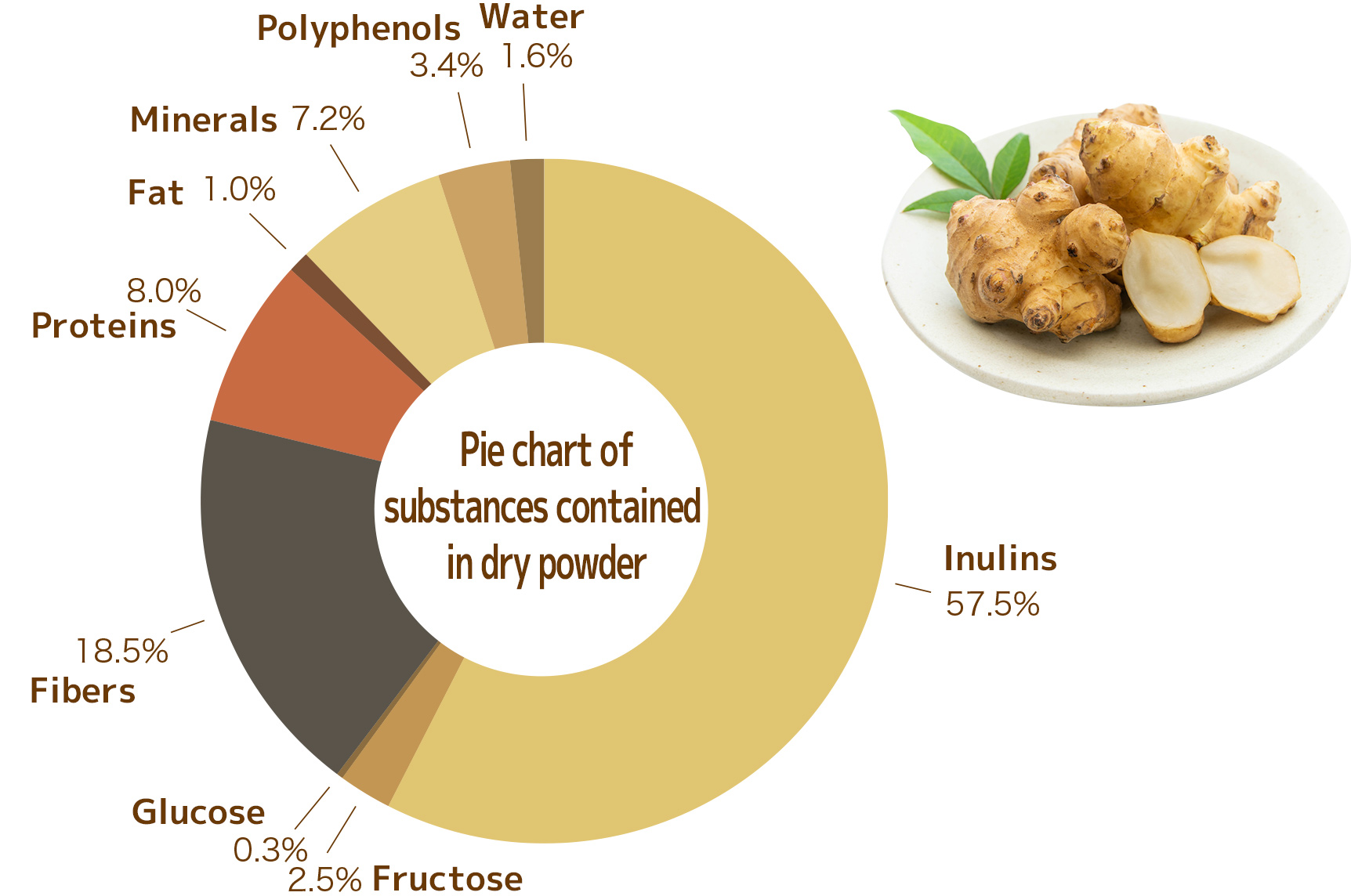 Taken from data provided by the TU University of Germany