My involvement in organic farming originally began in 1984 when the first bar was opened.

As the bar manager, the first thing I had to do was wash the vegetables. I washed them day in and day out, according to the manual, but I suddenly asked myself, "Why do we have to wash the vegetables so much?" At the time, I wasn't used to cooking, so I didn't know that you had to wash off the pesticides, which was common sense to people who cook.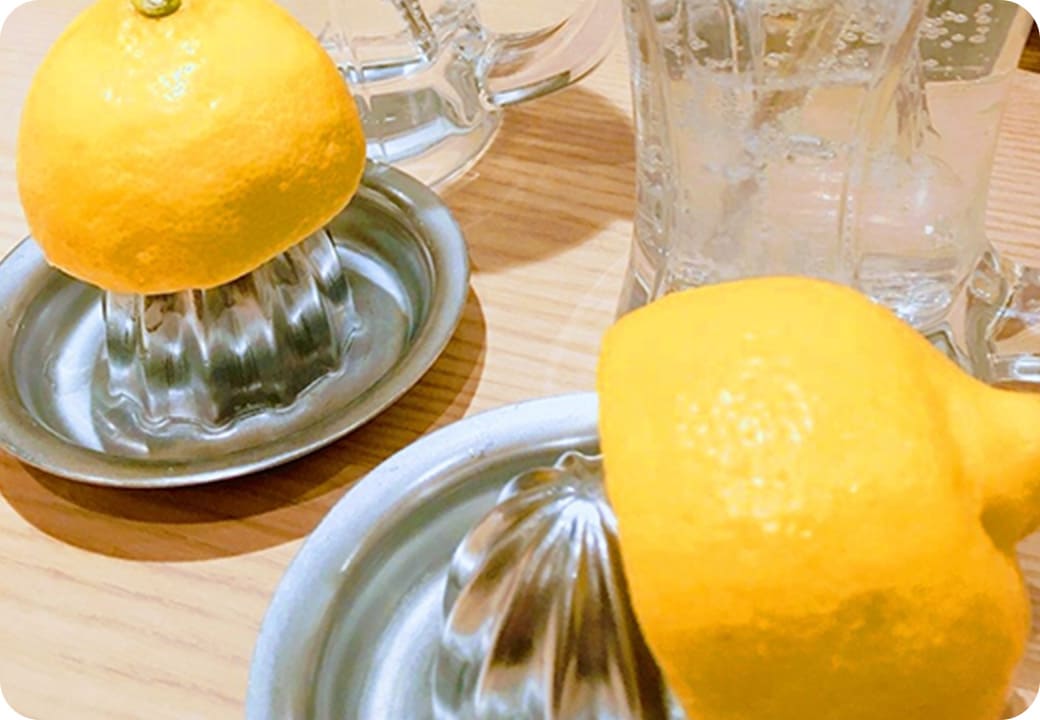 The "lemon sour," which at the time was a huge hit at Tsubohachi, was drunk by squeezing the lemon then floating it in the drink. I had to wash them thoroughly because the imported lemons were coated with pesticides.
When I actually visited farms, I saw people wearing protective clothing like spacesuits spraying huge quantities of pesticides. I thought, "This is bad news."

I wanted to procure safe food. That's how I began to feel, which led me to Organic JAS. But the food sold through Organic JAS was expensive, and the supply was unstable. In other words, it was unsuitable for placing on the regular bar menu. So, I looked into contract farms. Clearing Organic JAS standards required a lot of work, raising costs. I had no choice but to give up on this idea, too. I couldn't pay for organic vegetables, and couldn't ask farmers to grow them either…. That left me with only one other choice. "We have to grow our own!" That's how we began organic farming.
At the time, there were no systems in place for the involvement of companies in agriculture. Of course, it was also difficult for us to rent good farmland, so we began by renting fields in special zones that had been abandoned.

The soil was poor on land that had been abandoned for a long time, so we began by plowing it. We did this many times, adding organic matter every time to slowly restore it. This has to be done repetitively, and it eventually allows the cultivation of vegetables.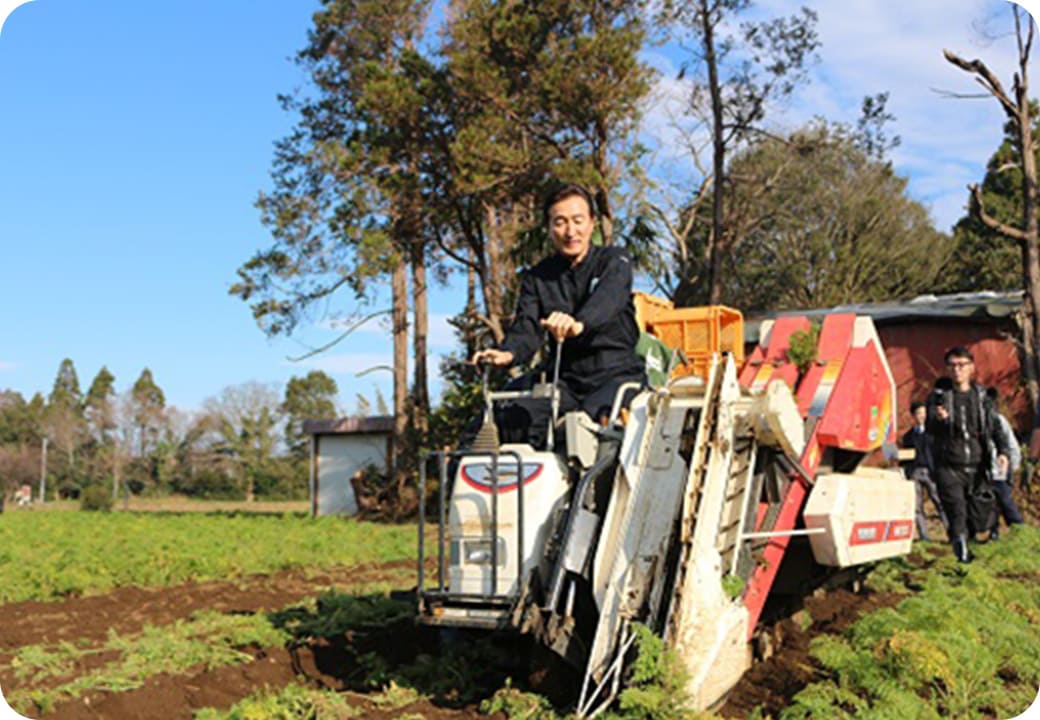 When we cultivated lettuces to serve at restaurants, a typhoon hit Japan just before harvesting time. The entire field was wiped out by salt damage. But despite being struck by this disaster, we wanted to deliver safe food to our customers, and promote organic farming throughout Japan. So, we carried on with this initiative.

With the cooperation of those who understand Watami's activities and philosophy, people suggested or offered us the use of farmland in various regions, and today, we have grown into one of the biggest agricultural corporations in Japan with nine organic farms and two pasture-based dairy farms.

But this is still not enough to cover all foods provided by our company, and we have yet to realize a corporate farm model. Organic farming has only increased a little in Japan. We feel that efforts to promote organic farming in Japan will grow in importance in the future.